Share notes with Bardun
06 May 2020
Ever feel like copying a photograph from your phone into Bardun? With the latest release you can Share content with Bardun from other apps much more easily.
Sharing Notes

Within an Apple Note, click on the Share button (red box on the left). That opens a new screen with Bardun as an option for sharing. Select Bardun to edit and Post to Bardun. This creates a new Note in Bardun as well.
If Bardun does not show as an option in the Share list, click on more and enable Bardun.
Sharing Photos and Webpages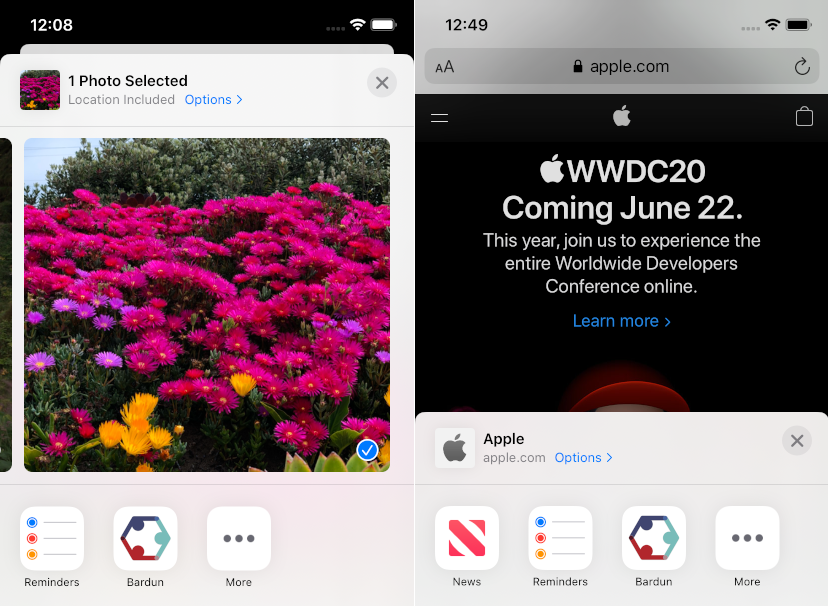 Sharing also works from other apps on your phone. Clicking on the Share button in Photos or the web browser brings up the screen with Bardun as an option.
By sharing content from other apps you do not need to open Bardun that often and can maintain context on what you were doing. But that made us a bit jealous. Try opening bardun and giving your phone a shake to have some fun.