Dark mode is available in Bardun
25 November 2019
We are excited to announce dark mode support in Bardun for iOS 13!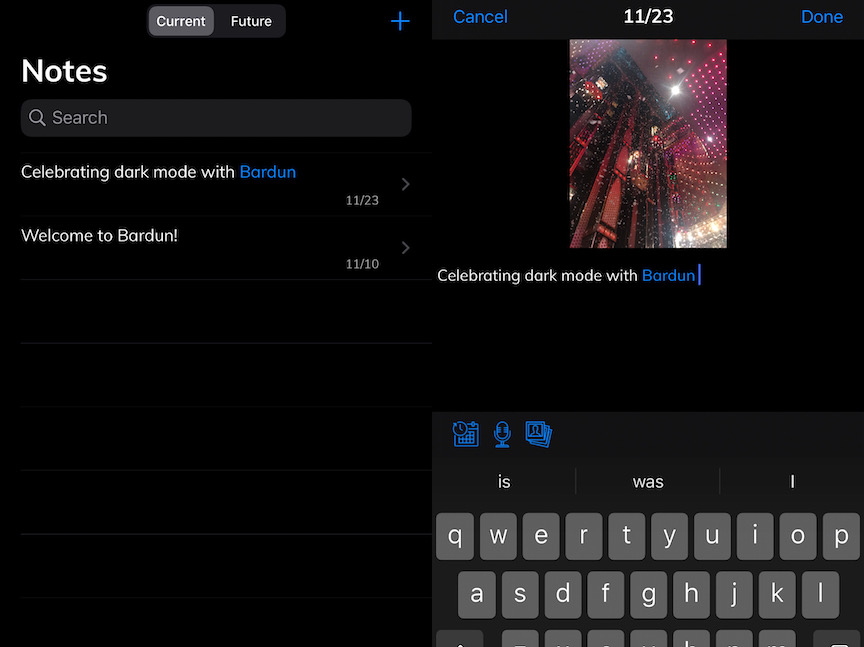 Bardun's dark mode makes working with your contacts with notes easier on your eyes by providing a darker theme with high contrast and vibrancy.
Enable dark mode
With our latest release, when you enable dark mode on iOS 13, Bardun will automatically switch to the dark color theme.
To enable dark mode on your iOS 13 device:
Open the Settings app.
Tap Display & Brightness.
In the Appearance section, tap Dark.