Better import and Recent contacts
10 December 2020
Goodie time for the month. We have two new features for you.
The import contacts screens have been updated to provide you with more useful information. A new results screen shows what contacts have been added or updated during the import. This works for import of iPhone, Google and Google calendar contacts.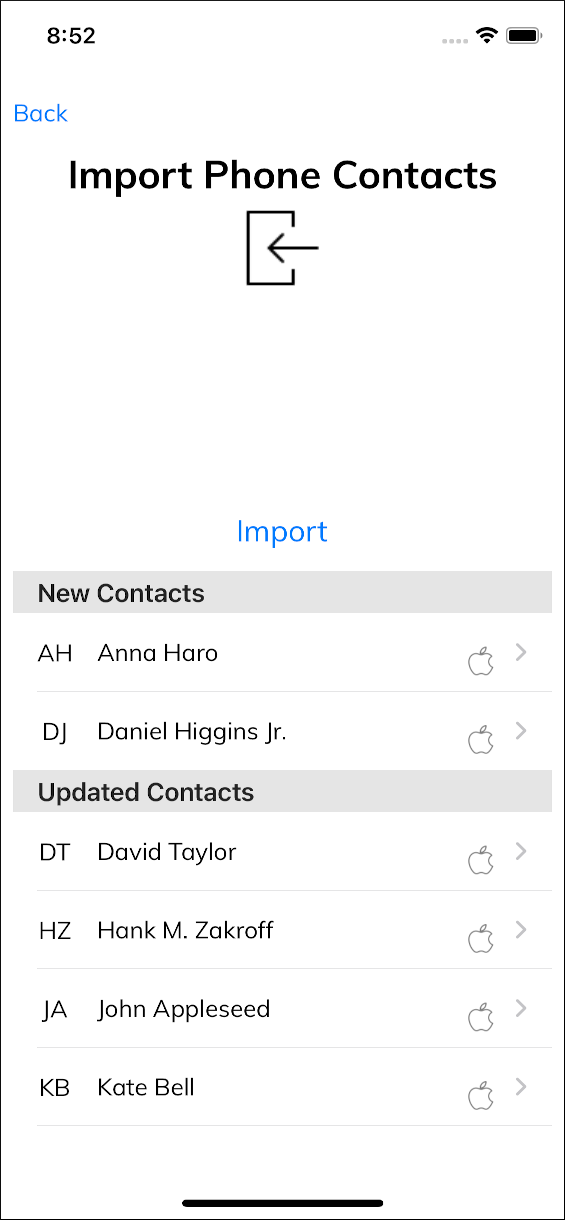 In settings you can also configure weekly notifications for import.
Want to quickly add notes for the last contacts you just imported or added? The Recent Added Contacts view in Utilities is the place to go.